Dear St. John Family,
On Saturday morning, November 24, our parish family suffered a great and unexpected loss. It is with heavy sorrow in our hearts that we let you know of the sudden passing of Andy Bihl, our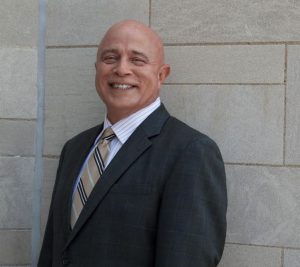 Director of Parish Operations.  His wife, Amanda, called me with the tragic news at about noon that day, and I drove out to Albion to the Bihl home to be with the family. The investigating Michigan State Police trooper later confirmed with Amanda from the autopsy that Andy suffered a heart attack while driving on I-94, suffering acute CHF (congestive heart failure) from cardiomyopathy and CAD (coronary artery disease).
We pray for the repose of Andy's soul and for Amanda and the children, along with his extended family.  
The funeral Mass will be held on Thursday, November 29 at 11:00 a.m. St. John Church
, 711 North Francis Street, Jackson, MI 49201.  
Visitation begins at 10:00 a.m. The parish office will be closed from 10:00 a.m. to 1:00 p.m. on Thursday to give the staff the opportunity to attend. Also, the Women's Bible Study will be canceled as well to allow parishioners to attend. 
 In lieu of flowers, any expressions of sympathy and support can be sent to the Bihl Family, 16405 E. Erie Road, Albion, MI 49224.
Yours in Christ,
Fr. Chas