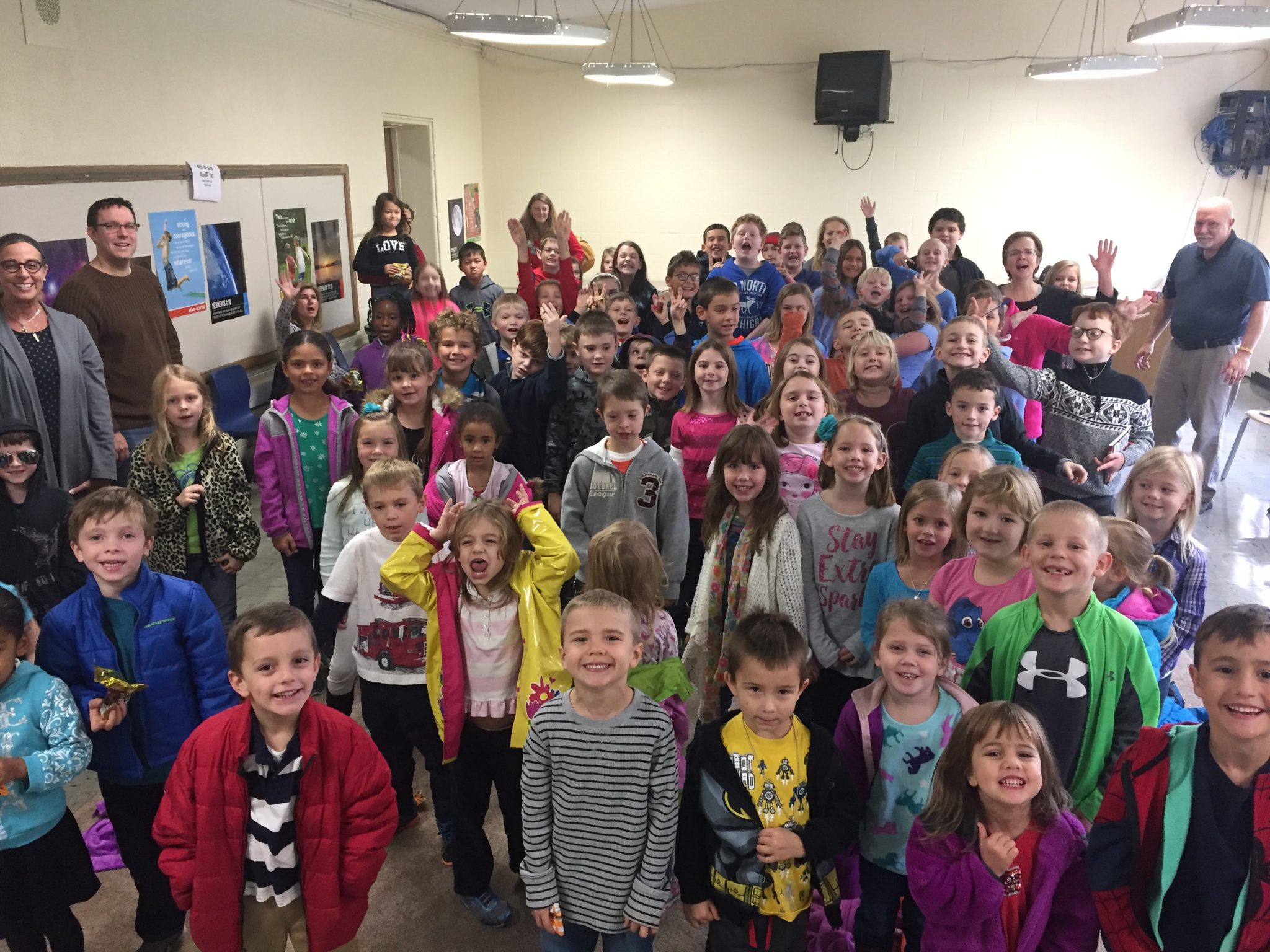 Religious Education at St. John the Evangelist
---
Our warm and welcoming Religious Education program begins the 2018-19 School Year on Sunday, September 23, 2018!
This year, St. John will be launching our Family Catechesis program, an opportunity that allows the whole family to encounter Jesus together! We will be meeting in our School Gym in family small groups, where the family members can learn prayers, bible verses, and the lesson of day together. Then after a brief time together, children (Pre-School [potty-trained 3 year olds] on up to 5th Grade) will break off into their own age groups for more fun and learning while the adults stay behind for Catechism, Coffee, and Donuts (CCD), where we will learn how to encourage and bring up one another and your children in our beautiful Catholic Faith.
We will meet the 2nd and 4th Sundays in the St. John Elementary School from 9:30 a.m. until 11:30 a.m.  This year most students will be using a liturgical-based curriculum; the topics and themes they study will flow from the readings at Mass from each Sunday, so every week as you leave Mass, remember to grab a Mass Weekly guide for your kids to continue the learning and fun at home!
Middle School students will be meeting in the St. John Parish Center on the 2nd and 4th Sundays, from 3:30 p.m. – 5:00 p.m! This will be a time with lots of games and activities, small groups, and more!
Register
We will email this link and snail mail hard copies to all families enrolled last year in the program. You can also look at our recent bulletins for a printable hard copy! Registration fees have not changed in a few years: $50 for one student; $75 for two; $100 for three or more from the same family. You can also pick up a hard copy form in the Parish Office.
Contact
If you have any questions, please contact Clare Kolenda or Todd Gale