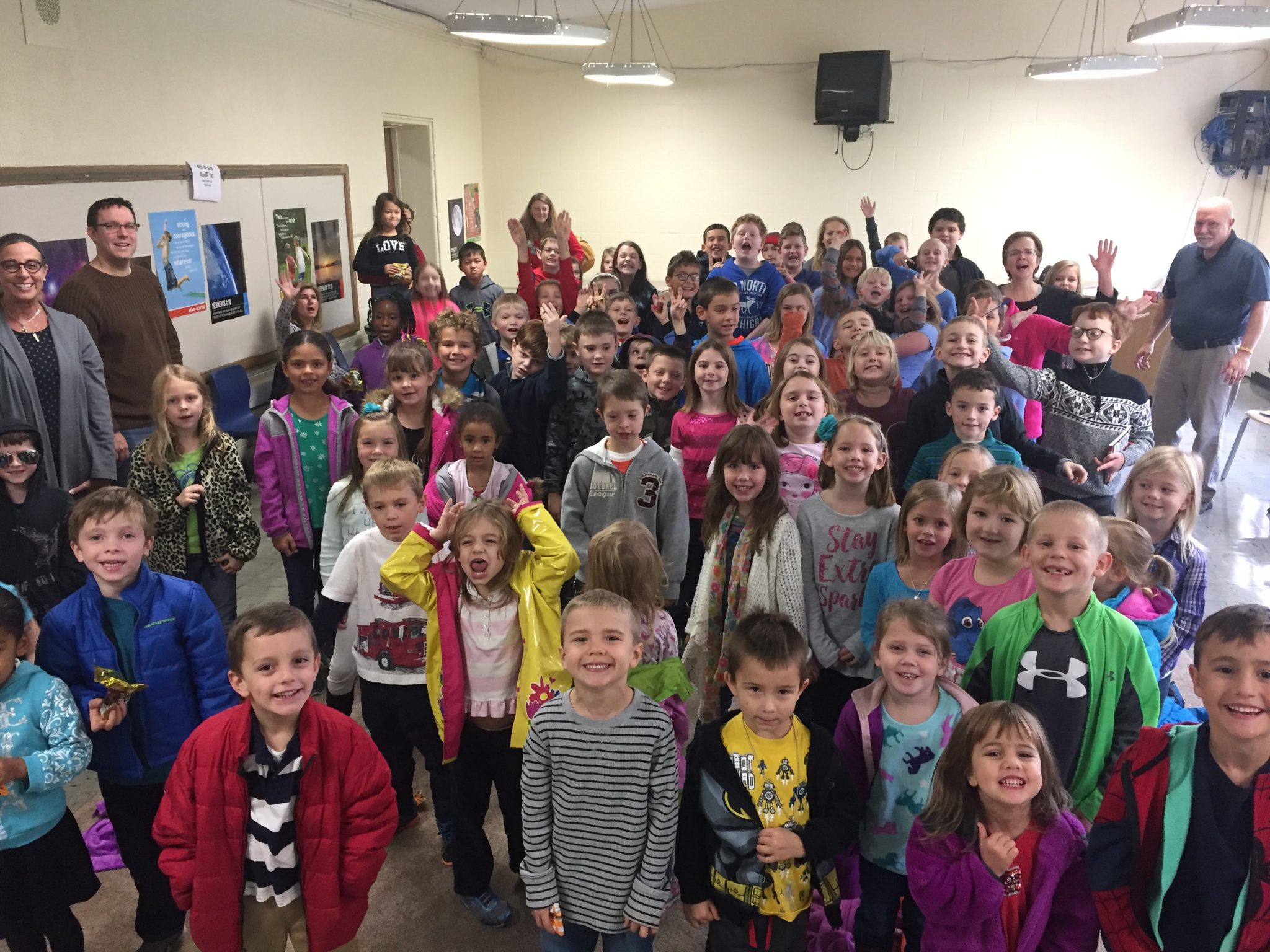 Religious Education at St. John the Evangelist
---
Our warm and welcoming Religious Education program begins the 2019-20 School Year on Sunday, September 22nd!
This year, St. John will be launching our Family Catechesis program, an opportunity that allows the whole family to encounter Jesus together! We meet together for our opening "Gather Time", where the family members can learn prayers, bible verses, and the lesson of day together. Then the children (Pre-School [potty-trained 3 year olds] on up to 8th Grade) will break off into their own age groups for more fun and learning while the adults stay behind for Catechism, Coffee, and Donuts (CCD), where we will learn how to encourage and bring up one another and your children in our beautiful Catholic Faith.
We meet every Sunday morning from 10:00 a.m. to 11:30 a.m. at the St. John Elementary School. This year most students will be using a liturgical-based curriculum; the topics and themes they study will flow from the readings at Mass from each Sunday, so the whole family can engage in the Mass together and learn with one another.
Middle School EDGE students will be meeting during the mornings, from 10:00 a.m. – 11:30 a.m in the St. John Elementary School. This is for all 6th-8th graders (especially for our Religious Education families) to learn more about our Catholic faith.
Register
We will email this link to all families enrolled in last year; this also will be the list we use to send out our weekly Religious Ed. Newsletter. If you are not on the list, but would like to be added email Clare DeWitt.  Student fees, Pre-K-8th grade*, are: 1 child = $60, 2 children = $90, 3+ children = $120. These can be paid at the first day of class or stop by the parish office to make other arrangements or if you are interested in a scholarship. There is no charge for adults, but a free will donation is always gratefully accepted to help with materials costs.
You can also pick up a hard copy form in the Parish Office to register.
Contact
If you have any questions, please contact Clare DeWitt or Todd Gale