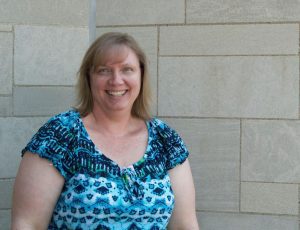 Perhaps you are familiar with this line from the Old Testament book, Ecclesiastes:
There is an appointed time for everything, and a time for every affair under
the heavens. (Ecc 3:1)
or, maybe like me you remember this little ditty:
To everything (turn, turn, turn)
There is a season (turn, turn, turn)
And a time to every purpose, under heaven (The Byrds)
We are deep into a season within the Church that seems so….well, ordinary. What purpose could there be to something that has such a boring name? Here's a thought…ordinary time is like a summer road trip. It's not that these times aren't important; they are monumentally important because they take us closer toward our goal.
We have three kids and plane tickets are expensive, so when we travel it's almost always by car. Drives to Florida have become routine since my parents' move there. Washington DC? Yep. New York City? You bet. If we want to go somewhere, we pile in the car, excited to get to our destination but just as happy to spend the next 10-20 hours hanging out together with no distractions. There have been times of gut-busting laughter ringing through the confines of our family automobile and times of serious conversations with maturing children. When we drove to Florida while my mom was on life-support there, we shared tears and quiet consolations. Driving to NY for a one-night stop just to see a musical on Broadway involved a great deal of silliness. Through all of these trips and many more we have grown closer as a family. Those quiet hours, listening to my grown children softly snoring in the backseat, are priceless to me. While we eagerly or anxiously anticipated getting to our destination, we enjoyed the journey.
Our liturgical journey is no different. The Church gifts us with the opportunity to spend some quiet time, not away from the Mass, but drawing closer as a family through the shared experience of the trip through it. "Ordinary" comes from a Latin word meaning: ordered, numbered, counted – NOT boring. If "Ordinary Time" is ordered/numbered time, what are we ordered toward? What are we counting to? Ultimately, Ordinary Time is moving us, as a pilgrim Church, toward the return of Christ, but until then we move toward the final Sunday in OT, Christ the King of the Universe.
These 33 or 34 weeks (depending on when Easter falls) allow us a chance to experience the life of Christ and the life of the Church without the intense focus of an event. We can and should soak in this time. Through this season our readings lay out for us the journey Christ took in His life. We read about His miracles, His prayer time, His friendships and sorrows. We become immersed in His dayto-day life. This is our chance to grow closer to Him in the "ordinary" events of life and to be continually converted. The appropriate liturgical color for Ordinary Time is green because green is the color of growth, and we are called to grow in our faith, grow closer to Jesus, grow deeper in love during this season. It's not stagnant; it's alive!
I'm sure you've heard the phrase that life is what happens while you're busy making other plans. This is Ordinary Time. The time of life that passes, almost silently, while we are distracted with heat, vacations, fall/back to school planning, scheduling Thanksgiving meals with all the extended family, fretting over that post-holiday credit card bill….these are the weeks that Jesus invites us to walk closer to Him.
What if it still seems boring (aka: are we there yet syndrome)? Well, try bringing some of the season into your home the same as you would with an Advent wreath or Christmas tree. Use a green tablecloth for the dinner table. Plant a few plants with small children and spend time nurturing their growth together. When you are out of town on vacation, find a local parish. Focus on the original "green" movement where we are called by God to care for the planet that He has given us. Help your children understand their responsibility to recycle-reduce-reuse through this lens. Above all, don't skip out on Mass. God wants to spend some time with you, Jesus wants to give Himself to you, the Holy Spirit wants to pour Himself into you…even during this ordinary time!