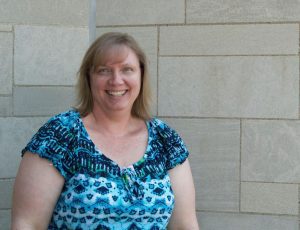 For many careers today, continuing education goes without saying.  Those in countless professions are expected to consistently learn more about their chosen career every year.  As technology advances, methodologies move ahead, and general understanding of the dynamics of a job increases, employers not only expect but mandate that their employees grow in knowledge.  And it's not just in careers….the assortment of books and classes available to help expectant parents adjust and prepare for their changing lives is astounding. Then there are cooking classes, sewing classes, furniture repair classes…just about anything you could possibly be interested in learning more about has a book, class, or online video available at the touch of your fingertips, just waiting to expand your knowledge on a subject.  With all of these options, and sometimes not so optional, it can be overwhelming!
And yet, what's missing from this list? Where amongst all of the hobbies, career enrichment classes, and self-help courses will you grow closer to Christ?  I'd like to take a moment to talk about faith formation. As a whole, faith formation has gotten short-changed as it is often considered something just for children.  Too often many of us believe that our formation ends at our Confirmation or when RCIA is over. This has left us with churches filled with Catholics who are still at adolescent-level in the knowledge of their faith.  You wouldn't accept an adolescent understanding of your personal finances, your career, or your parenting skills. You demand a certain level of knowledge and understanding from yourself for the things that are important in your life.  Likewise, you have a right to an adult faith, but it's up to you to make it happen.
When I was coming back to the faith after being away for many years, my return was largely rooted in learning more about Christ and His Church.  My husband began asking me questions about why Catholics think this way or why they do that thing, and I had no answers. He didn't buy the standard, "Because that's just the way we do it."  So I began reading voraciously and attending formation events whenever possible. I discovered a world of reason and logic behind our faith that fueled my love for the beauty of the Church that Jesus left us.  And through it, I grew closer to Christ. Ultimately, I wanted to help others learn more about their faith, too.
We are blessed here at St. John to have multiple opportunities to expand our understanding of our Catholic faith, to continue our education beyond the grade school level, and to have a deeper relationship with Christ as a result.  A great example of one of these opportunities is also one of the greatest blessings I have: to be a part of the RCIA/Catholicism 101 class on Wednesday evenings. We call it that because it's not just for those interested in entering the Church, but also for anyone that wants to learn more about the Catholic faith, even lifelong Catholics!  If you have ever wondered why the Church teaches or believes something, this is the place to learn the answer. We also offer everything from on-going Bible studies to one-time retreat events.
If you are at a place in life right now that doesn't give you much freedom to attend a lot of things, we have a wonderful resource in FORMED.org.  The parish pays for the membership, so it's absolutely free for you to use and offers everything from audio talks to downloadable books to full video courses, not to mention some great feature films.  It's got materials for children and adults, so the whole family can learn and grow together. If you haven't used it before, just go to St. John's Formed Home Page to set up your own user name and password account, and you're in – start exploring!  (see pages 2 and 10 for more info about this invaluable resource!)
We have a rich and dynamic faith and a parish that wants to help us all grow.  I encourage you to spend some time in prayer this week asking the Holy Spirit how you can grow closer to Him, which event/class/book study will deepen your relationship with God right now, especially as we prepare to enter into the Lenten season.  You've heard of the 1% challenge, right? Offer God 1% of your day in prayer (roughly 15 minutes). Well, think of this as the 1% Study Challenge. Check out the opportunities available to you on the formation page of the bulletin and go to one of them.  Sign up for Alpha. Register to be a part of a small group for Lent. Go to a Bible study. Come to RCIA/Catholicism 101. Pick one and go. It's time to start earning those "continuing education credits" in our faith. I can't wait to see you there so we can study and grow together!