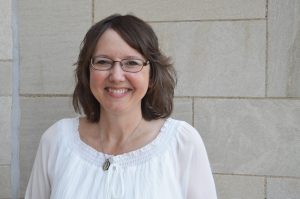 On November 3rd, over 2 dozen women from our parish enjoyed a beautiful day of fellowship and learning at the Diocesan Women's Conference, "Arise, My Beloved," in Lansing.  Here's what a few of our attendees had to say:

**"I got so much out of the beautiful music, the words, and singing with such a crowd of women. The speakers were awesome, and Bishop Mengeling was a hoot!!"  -Rose Noble
(Editor's Note:  Even at age 89, Emeritus Bishop Mengeling was so full of spirit and excitement that he jumped in the air to emphasize a point in his homily!)

**"I always feel like I am wrapped in the arms of the Father at the Women's Conferences. There is such a sense of the awesome presence of God that I get the feeling that He is sitting right next to me, enjoying watching me as I experience  the feast that He has provided for me (and of course the hundreds of other women attending) from the beautiful music, to the teaching and personal testimonies—even worshipful dances—that were presented throughout the day, Not only that, they seemed to be exactly what I needed to hear."  -Marcia Etters

**By focusing on one biblical metaphor, that of Christ as bridegroom and the Church as bride (image of me as Christ's bride), allowed for a deeper encounter, more intimate encounter with Christ.  It drew me closer to His Sacred Heart, reminding me of his infinite desire for my soul. -Therri Oberdick
**I enjoyed the Mass, meditation before the Blessed Sacrament, all of the speakers, the music and the fellowship of our group.  I especially liked Fr. Alar's stressing the importance of Mary.  –Mary Ann Robinson

One of the keynote speakers at the conference, Kelly Wahlquist, is the founder of W.I.N.E. (Women In the New Evangelization), and her message highlighted the many instances in the Bible where women were called to evangelize (share Christ with others)—at the Incarnation (Elizabeth, "And how does this happen to me, that the mother of my Lord should come to me?" Luke 1:43); at the Resurrection (Mary Magdalene, "I have seen the Lord." John 20:18 ); and even the woman from the well ("Many of the Samaritans of that town began to believe in Him because of the word of the woman…" John 4:39), just to name a few.

The conference was an encouragement to women, reminding us that the Church needs women working in their giftedness to help transform Christ's Church, leading others to it, or more deeply into the faith.  We are called to arise! We are encouraged to embrace our "feminine genius" (St. John Paul II, Theology of the Body).   As women, Wahlquist explained that "we are oriented toward others and how one action affects another"; we are gifted especially with receptivity, sensitivity, and generosity, with our capacity to bear another life endowing us with a nurturing nature.  And just as it says in Revelation 19:7-8, "His bride has made herself ready," we women are to make ourselves "ready" for Christ. So how do we prepare ourselves to receive Jesus more fully and do his work of evangelization, which is about loving God with all of your heart, soul, strength, and being AND loving each person that way too?

Of course, our patron, St. John, in Revelation, writing of the bride of Christ, referred to all of us. So this is where we'll switch gears from a focus on women (and the Women's Conference) to ALL of us–the Church–Christ's bride…women and men, young and old.  How do WE make ourselves ready for "the wedding feast", when Christ reunites with us, we his bride?
According to Matthew Kelly's book The Four Signs of a Dynamic Catholic, provided to us by the Diocese of Lansing after the Diocesan Assembly, we can ready ourselves by learning more about and putting into practice: PRAYER, STUDY, GENEROSITY, and EVANGELIZATION.

Fr. Chas has asked that we read Chapters 1 and 2 in time for our next "assembly follow-up" meeting (Nov. 29th) which we're now transitioning to call "Becoming a Dynamic Catholic."

Just as Jesus said to the little girl in Mark 5:41, "Little girl, I say to you, arise," He says to each of us, "Arise."  Whatever it is that "deadens" us–our fear, our pride, our wounds, our sin, etc.–we are called to surrender it to the Lord, take God's hand, and stand up.  And just as that little girl was a sign of Christ's love, so are we to be. Our job is to share the Good News; only then can the Holy Spirit do the work of converting hearts.  God tells us, "Be not afraid, I am with you always." And He is with us, in the Holy Spirit, in Sacred Scripture, and in the Eucharist.

Join us on November 29th as we learn together, step-by-step, how to arise.  We are Christ's beloved bride, and for us He yearns.