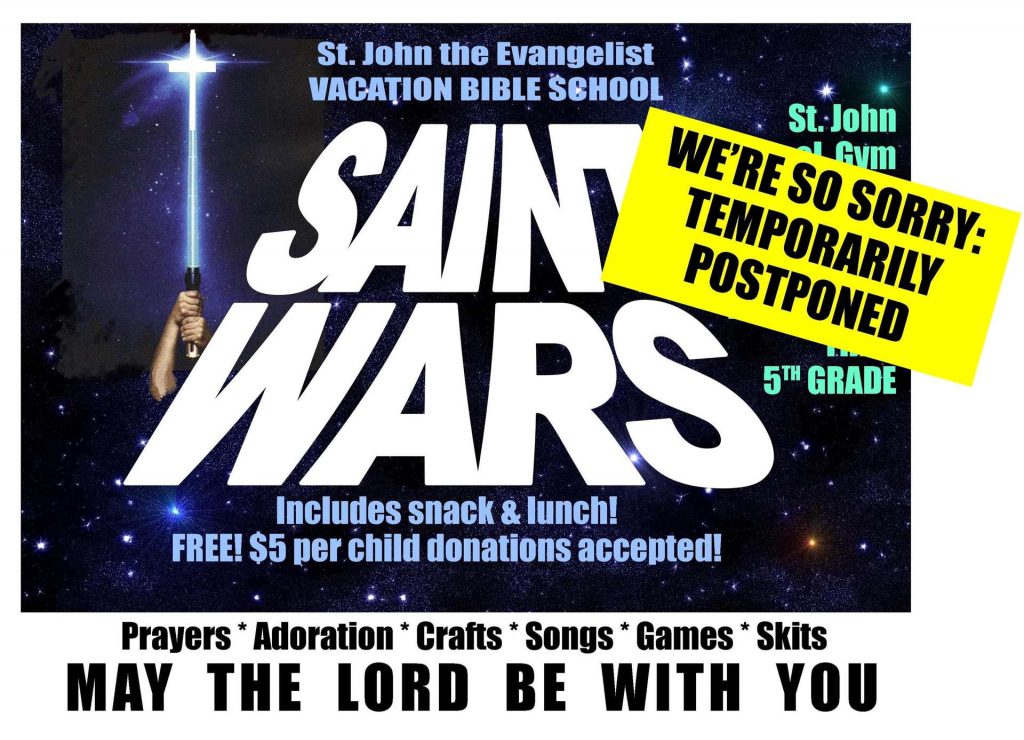 I'm sorry to announce that VBS for next week will have to be postponed. Hopefully we will be able to find a new date that works with everyone's schedule.
There are multiple issues that came up: there is an asbestos removal in the balcony over the gym (the gym and balcony are the only large air conditioned spaces in the facility–and we use the balcony for CRAFTS) while looking at projected VERY HOT days give us little space to meet with our projected 120 students! Also a minor medical issue with one of the key team leaders compounds a need to cancel for next week (not anything too serious! No worries!).
I'm so sorry to have to do this, but will be in touch about a future make-up date!
<><
Todd
Todd D.Gale
Director of Faith Formation