Dear Parish Family,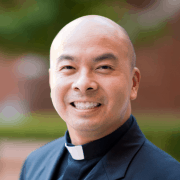 Do you wonder who those families are that sit close to you at church week in and week out?  Do you wonder who all the other families are that don't frequent the same Mass you do, but belong to our parish?  Do you wonder about all the various activities that go on throughout the year?  Are you looking for a professionally done family portrait for the living room or next year's Christmas card?  Well, a new parish pictorial directory will answer those questions!
It's been over TEN YEARS since our last parish directory, and so we are long overdue to have another one.  This will be the Jubilee Year of Mercy 2016 edition, and we need YOU to make our directory complete and special.  Help preserve this extraordinary jubilee year in the life and ministry of our parish!
Every participating household or individual will receive a FREE 8X10 portrait and a copy of the parish directory per family at no cost to our parish, thanks to Lifetouch Church Directories and Portraits.  There is no sitting fee!
We ask everyone to sign up for an appointment to their earliest convenience.  There are THREE WAYS TO SIGN UP:
1. ONLINE by going to the "Lifetouch" link on our website at www.stjohnjackson.org.  
2. After Mass on the following weekends, paper sign-ups will be available:
St. John Church: January 9-10 and January 23-24
St. Joseph Oratory:  January 17 and February 7
3. Stop by the Parish Office during business hours where a staff person will help you.
The portraits will be taken at St. John SCHOOL from Tuesday through Saturday on four different weeks: (1) January 26-30, (2) February 2-6, (3) February 9-13, and (4) February 16-20.  The appointment times available will be from 2:00 p.m. to 8:30 p.m. from Tuesday through Friday and from 9:30 a.m. to 4:00 p.m. on Saturdays.
Finally, we are in real need of volunteers to be present during those hours.  If you've always wanted to meet more of our wonderful parishioners, this would be a great way to do it AND be of service to them in this Year of Mercy!  The host volunteer will help with greeting and preparing the family or individual for their portrait.
We are encouraging 100% participation, this historic piece won't be complete without YOU.  Please sign up for an appointment time after Mass today!  I personally can't wait to have the parish directory in hand so I can use it to help me with all the names I'm still trying to get down!  
Yours in Christ,
Fr. Chas