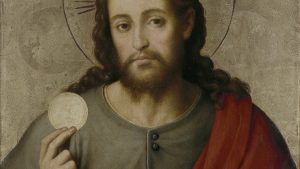 This weekend we get a two-fer!  Two great homilies and two fitting themes: fatherhood and the Body and Blood of Christ. 
Fr. Ryan Riley helps us kick-off the Eucharistic Revival.
And Fr. Brian explains that just as Christ is presider, provider, and protector, he calls all men to be the same!
Fr. Ryan's Homily:
Fr. Brian's Homily: