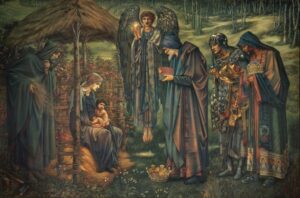 …And the Magi departed back to their country another way…their lives had been changed.
On this Epiphany, we, too, are invited to open our hearts more deeply to the Lord!
To do so, here's a brief prayer: I believe in you, Jesus, and I love you. Thank you for the gift of yourself at Christmas, and in return, I offer you the gift of myself on this Feast of the Epiphany, 2023.
Fr. Chas' Homily: