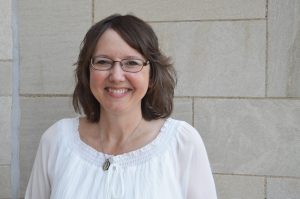 From our Director of Parish Life, Shayne Slough…
Hello St. John Parish family!
So many of you have mentioned how "the Holy Spirit is moving in our parish!"  One visible way that we can see this is through our parish life…and personal lives of faith…and how both are growing!  When you look through the bulletin, you see evidence of this in the many opportunities and events and ministries!  I'd like to highlight two of them today, our Hope & Healing Prayer Team Ministry and Alpha.
 HOPE & HEALING PRAYER MINISTRY
As you may know, our parish is currently focused on a "top priority" of Hope and Healing.  Just recently, I accompanied our FOCUS missionary and a few other parishioners to the SLS20 conference that was attended by over 8,000 college students and lay people from around the U.S. and other countries.  There, I had the opportunity to hear three speakers, in particular, who did a beautiful job of explaining our need for healing. 
First, there was Fr. Mike Schmitz, the welcoming keynote speaker for this event, who explained how so many of us go through life with the mentality of "I'm fine."
In other words, he points out that many of us go through our lives not really knowing who we are.  We're "doing ok," so we believe "I'm fine."  But have we ever, like Peter, "met Jesus in the boat," and realized like Peter did…"I'm not fine"?  I'm not all good, and I need you, Jesus!  Fr. Mike points out, too, the Samaritan woman at the well who thought she knew who she was (as defined by others in her community and by her past experiences)…but Jesus reveals to her where she is broken and who she really is in his eyes of love…that she doesn't have to pretend that she's "fine."
Our first step in encountering healing is the realization that we need it.  Whether in need of physical, emotional, or spiritual healing, our first step toward it is the recognition of "I'm not fine" and "I need you, Jesus."  Jesus is not just another option, and I'm not just "fine."
You can find his talk on YouTube…look for Day 1 Keynotes, Fr. Mike Schmitz, SLS20.  It's definitely worth a listen!
The next day, Sr. Miriam James Heidland explained that "healing is about holiness (wholeness); it is a journey of oneness." And that "we can only find out who we are by gazing into the face of the One who loves us."
She encouraged us to ask the Holy Spirit, especially in getting at the roots of our sins, "Why do I do what I do?" In other words,  where do I need healing so that I don't keep acting in this way?  Jesus can heal us so that we're not caught in repetitive patterns.  As she so beautifully explains, "God is tenderly strong.  He never shames a sinner.  His heart is to heal."
 We'll hear more about the healing power of Reconciliation in an upcoming homily series during Lent!
Dr. Mary Healy drove all of these points home for me Wednesday of that week when she said, "We don't have to convince the Lord to heal; we have to convince ourselves that he wants to do so!"  Just like the leper who took a risk and asked for  Jesus' healing, we must have that faith.  And it all goes back to the recognition, that "I'm not ok.  I truly need you, Lord!"
The Lord seeks to heal us!  Sometimes he does so right then and there, sometimes it's a journey, sometimes our healing takes the form of receiving his love and strength to endure our trials.  Our Hope & Healing Prayer Ministry team invites you to stop by after the 10 a.m. Mass on Sundays and encounter the Lord's love through prayer.  Simply come over by the confessionals, let us know for what you're seeking prayer, and we'll pray with you right then!  It's confidential and driven by the Holy Spirit (the prayer team simply acts as his instruments).  "Bless the Lord, my soul…Who pardons all your sins, and heals all your ills, Who redeems your life from the pit, and crowns you with mercy and compassion." Psalm 103:2-4
ALPHA
With our emphasis on Hope & Healing, I'd like to point out that two of our Alpha nights,  in particular, focus on just that.  One of our sessions is "How Can I Be Filled with More of the Holy Spirit" and another is "How Does God Heal Today?"  If you've yet to experience Alpha, join us this season, starting February 13th.  Or, ask the Lord who he would like you to invite and accompany to this encounter of Jesus.  As usual, we'll start each night with a delicious meal followed by an Alpha video and great table conversations!  Register on our website or give the office a call!
Here's what some of our fall participants had to say about what part of Alpha was most impactful for them:
+"Getting to meet new people and share the faith with others"
 +"Watching people grow in their comfort and interest level and wanting to know more"
+"The prayer time in the last few sessions.  The Holy Spirit was truly present…"
 +"The Alpha videos with topics that are not often thought about"
+"Relationships that are developed"
+"Sharing God in my life and hearing others do the same"
+"Learning how to strengthen my relationship with God"
I invite you to join us for Alpha or to come on over during our Healing Prayer Ministry on Sunday mornings!
Come, Holy Spirit,
Shayne