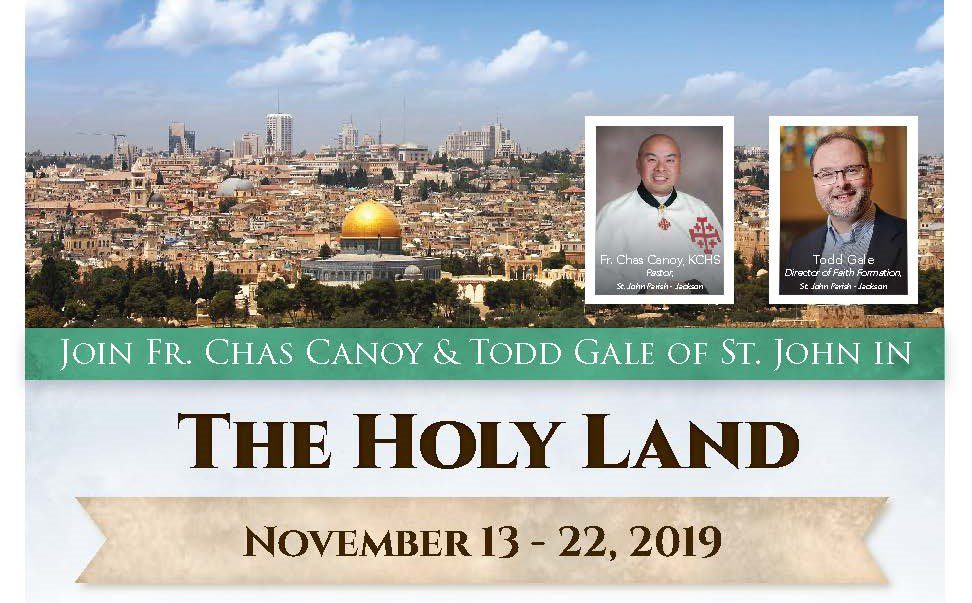 Let Expert Guides Steve & Janet lead you through the Holy Land—just like in the movies!
They've been to the Holy Land over 150 times filming, exploring & leading pilgrimages. Join this spiritually enriching biblical adventure.
Fr. Chas Canoy and Todd Gale, Director of Faith Formation, invite you to join them on this once in a life time pilgrimage to the Holy Land! See the sites where Jesus performed some of his most famous miracles, be inspired by the sites and places of prayer, and enrich your biblical knowledge by literally walking where Christ and the disciples walked!
For our registration form, itinerary, costs, and additional information about the trip, download St. John the Evangelist Holy Land Pilgrimage Brochure. Early bird registration is happening the whole month of October, so don't wait to register!
To book your trip today, click here.
Click here to go to to the website page for more information.