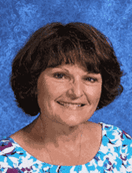 From St. John Elementary School Principal, Kristi Blair…
Exciting things are happening at St. John Elementary School!  We have had a busy start to the school year.  Our students have celebrated All Saints Day, our NWEA math scores continue to climb, and congratulations go out to our 2019 "Art a Loan" finalist.  
We love to share our accomplishments with our parish family.  Click HERE to enjoy pictures and updates on the many events that have taken place in November.