CURIOSITY CORNER:  WHY DO WE DO THAT?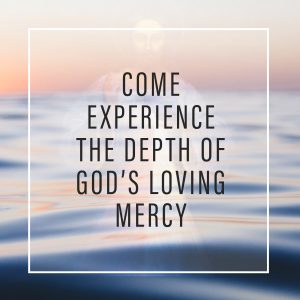 The Feast of Divine Mercy of Jesus is such a beautiful, holy celebration that is part of our rich Catholic tradition. But in the midst of the joy of Easter and other things filling our calendars, why does the Church place special emphasis on this Sunday? What makes this not just an ordinary day?

The Divine Mercy message is actually one that has inspired souls and the faithful since the mid 1930's. Jesus revealed Himself to a young Polish nun, St. Faustina, and shared His great love for the aching humanity and His desire to provide His mercy and His love. It was Jesus Himself that instructed her to have this Feast day.  
Jesus said to St. Faustina, "I desire that the Feast of Mercy be a refuge and shelter for all souls, and especially for poor sinners. On that day the very depths of My tender mercy are open. I pour out a whole ocean of graces upon those souls who approach the fount of My mercy. The soul that will go to Confession and receive Holy Communion shall obtain complete forgiveness of sins and punishment. On that day all the divine floodgates through which grace flow are opened. Let no soul fear to draw near to Me…"

Jesus appeared to St. Faustina and revealed to her an image – now called the Image of the Divine Mercy of Jesus. One of the overarching themes in the Divine Mercy message of Christ is the one inscribed below this image which says, "Jesus, I trust in You." I have uttered this prayer many, many times. There are times when I mean it… but there are many more times when I *wished* I meant it.

After just rejoicing in the Risen Lord, there might still be wounds or doubts or sins that are in need of healing. Our Lord longs to pour out His mercy upon us even in the midst of this and provides a whole day to be able to do so. Do not let this feast pass you by without dipping into the ocean of the Lord's mercy!

The tender compassion of our Lord in this feast is quite breathtaking. If you dig into history a little, you will find that our Lord revealed His Divine Mercy message to St. Faustina only a few years before WWII began. Already at the time of St. Faustina recording these apparitions, Poland and Germany were in complete tension. And even as our Lord knew the horror, the atrocious acts that we humans would inflict on one another, He comes with a message of love and complete healing.

In one of these messages Jesus told St. Faustina, "I am sending you with My mercy to the people of the whole world. I do not want to punish aching mankind, but I desire to heal it, hugging it to My Merciful Heart."

Celebrate this feast and receive the endless, inexhaustible Mercy of Jesus this Divine Mercy Sunday.

"I have opened My Heart as a living fountain of mercy. Let all souls draw life from it. Let them approach this sea of mercy with great trust."
All Catholics in the Jackson area are invited to come and celebrate the beautiful feast of Divine Mercy at St. Joseph Oratory on Waterloo Avenue on Sunday, April 28th at 2:00 p.m..  There will be Adoration, the Divine Mercy Chaplet and confessions with Jackson area priests.  A plenary indulgence is granted to those who receive Holy Communion and the sacrament of reconciliation on this day.  Following the service a meal will be served in St. Joseph Social Center.  No reservations required.