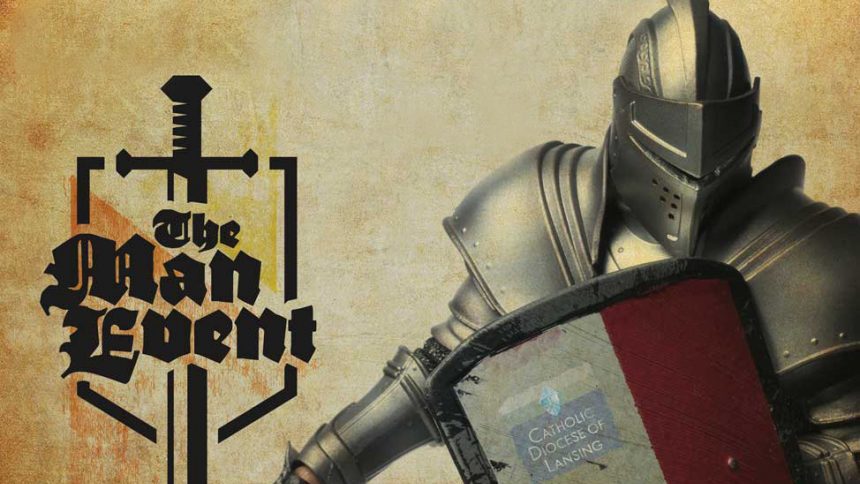 Men, come to grow in your faith at the annual Diocese of Lansing's Catholic Men's Conference. In carrying out the tradition of providing an atmosphere of support and helping the Catholic men among us to courageously live a Christ-centered life in today's world, this year's theme will focus on how to 'wear the armor of God'.   Ephesians 6:10-18
"In all circumstances, hold faith as a shield, to quench all [the] flaming arrows of the evil one. And take the helmet of salvation and the sword of the Spirit, which is the word of God."– Ephesians 6:16-17
When: February 23, 2019
Where: Our Lady of Fatima Catholic Church (913 Napoleon Road, Michigan Center, MI 49254)
Time: 10 AM – 5 PM
Individual Ticket Prices: Adults $40 / Students $30
What to Expect:
**Motivating messages from Deacon Harold Burke-Sivers and Fr. Tim MacDonald
** Adoration and confessions
** A mouth-watering pig roast BBQ lunch from Stick-A-Pig-In-It
** Music by Brian Flynn & Band
** Mass with Bishop Boyea (4 PM)
Registrations are now open. For more information or to purchase your tickets, click here!