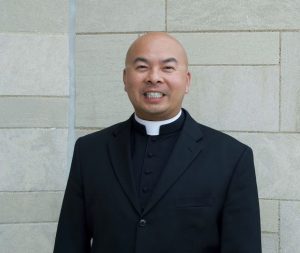 Dear Parish Family,

I don't know about you, but I gained a good number of pounds over the Christmas season!  With the new year, many of us have the good intentions of getting back to healthier and more moderate eating, as well as more regular exercise.  It's often easier to be dedicated to this when we do it with others.

Renee Sorovetz, one of our parishioners who actually lives "Down River" close to Detroit, but often attends Mass here at St. John due to her and her husband's weekend home on Farwell Lake, is a trained fitness instructor who wants to offer an opportunity to our parishioners that has truly enriched both her physical AND spiritual fitness.  As part of her stewardship to the Church, Renee desires to offer a free Saturday morning class in our Parish Center called "Movement Toward Christ," which is an alternative to yoga that integrates all of its physical benefits, but without its spiritual dangers.  

Perhaps you have experienced the physical health benefits of yoga without even being aware of its spiritual risks because many places that offer yoga downplay its cultish roots and certain elements of its practice that go against the Christian faith.  "Movement Toward Christ" works directly against that with the truth of God's Sacred Scriptures, and as we are looking at the topics of prayer and study in becoming "Dynamic Catholics" this is yet another way we can grow in these areas.   I'll let Renee say more about this now.

Yours in Christ,
Fr. Chas
---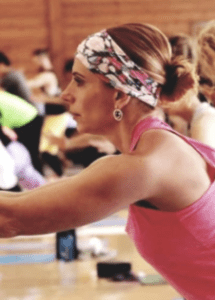 "Movement Toward Christ"… what is it?  It is a Christ-centered physical discipline, but what does that mean?  Many people these days are encouraged by their healthcare practitioners to try yoga for relief of pain, stress, and anxiety to help stretch and strengthen their overall physical health.  While practitioners have good intentions, many are concerned that yoga is a Hindu practice, and it dishonors God or brings a spiritual practice into their lives unknowingly.
So, how can we benefit from stretching, strengthening, and stillness while still honoring God?  As a follower of Christ, we need to be cautious about any classes that direct you to "find your true self" through yoga.  I believe our life journey is to seek God and glorify Him alone (Matthew 6:33).  As a leader of Christ-centered physical fitness, I craft my class time to guide you into focusing on Him and what He is doing in your life, being grateful, and giving Him praise.
The class is not about "emptying your mind" or "finding yourself" while you stretch and strengthen. God directs us to focus on things above ("set your mind on things above, not earthly things" – Colossians 3:2).
Each class begins with listening to a bible verse ("Faith comes by hearing, and hearing through the word of Christ" – Romans 10:17). We ask God to speak to us through His Word to renew our mind and find strength in Him.  
Next, I lead us in prayer. We warm up our body with stretches to lengthen our spine, stretch our hips, legs, etc.
Next, we move into strengthening positions.
Our class then closes in prayer while we rest in a relaxing position of reflection ("Be still and know that I am God." – Psalms 46:10).
I sense God has called me to lead "Movement Toward Christ" in my own journey to seek Him.  I strongly encourage you to come and try the class.  It is intended for all fitness levels. In the noise of our world, everyone deserves the opportunity to listen in the silence and open our hearts and minds to the Word of God.  Join me in this New Year to get healthy and build a healthy relationship with God. As Katie Pearson of Faith & Fitness Magazine said, "It's one thing to feel better, another thing to get better at a soul level."

See you on Saturday, Feb. 9!
Renee Sorovetz