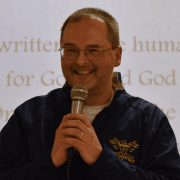 Hello Friends… four things.. 🙂
1) We are looking for a few more HOSTS and HELPERS for Alpha coming up in October for 7 sessions (6 Wednesdays and one Saturday, starting October 7). The Hosts are small group leaders / table discussion facilitators. Looking for people with good communication skills, warm and welcoming. The Helpers are there to help, pray, and just be SUPER UBER inviting and friendly. There is a training, your choice of either September 12 (Saturday) OR September 16 (Wednesday).
2) We need at least one more adult Catechist (religion teacher) for Religious Ed (CCD) on Sunday mornings, 10:15 to 11:30. And we would LOVE co-catechists, aids or stand-by substitutes (to help the lead Catechist)! If you know some teens who could help, this is a great service project / service hours. We are having a Catechist meeting NEXT WEDNESDAY at 7pm in the parish office, August 26.
3) For those of you who did the Called & Gifted seminar last spring and interviews, we are gearing up to do GAMMA CONNECT GROUP TWICE MONTHLY time for prayer, discernment and training for all "Intentional Disciples" on Sunday evenings, 6:00pm. We will spend some time in prayer, intercessions, singing and going deep with prayer and spiritual direction, with some talk about gifts and charisms, breaking into similar charism groups. Keep your eyes open for the starting dates. We will probably have this large Connect Group meet the 1st and 3rd Sundays of the month–if you have some gifts for music, prayer, teaching, evangelizing, let me know!!
4) For RCIA we could use some small group discussion leaders and faith sharers for Wednesday nights and for those who have a gift for teaching, we are planning to offer a "Breaking Open the Word" session on the Sunday nights opposite the GAMMA GROUPS… so the 2nd and 4th Sundays! We will look at the Sunday readings and teach basic Scripture study skills.
Pray hard and let me know, please, if you are gifted and called for any of this!
Todd Gale <>< todd@stjohnjackson.org