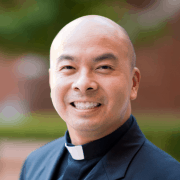 Dear Parish Family,
Our Diocese of Lansing is in the beginning stages of the 2017 "Witness to Hope" Capital Campaign. Many of you know this because two nearby parishes, Queen of the Miraculous Medal and St. Rita in Clarklake, are among the handful of "pilot parishes" in our diocese who are in the midst of their fundraising now. Though successful in many other dioceses, this is the first campaign of this magnitude to be conducted in our own diocese.
This diocesan campaign comes at a time when, like many other parishes, we have to raise capital for our own parish needs, such as 1) Heritage Hall, 2) a real pipe organ (our current one is an electric organ and is showing early warning signs of wear and tear), and 3) improvements to our facilities that are outlined in the Building & Grounds "Ten Year Plan."
To review, "Heritage Hall" is the gathering area that would connect our parish center with the right transept of the church (the south entrance with the handicap ramp). The advantages to Heritage Hall are many: 1) to give our many elderly and handicapped a "straight shot" from the parking lot to the church (instead of the seven doorways they currently have to navigate), 2) to provide young families an area to bring their crying children and still participate at Mass, 3) to provide a gathering area before and after Masses where people catch up and socialize without bothering those praying in the church, 4) to provide an overflow area for large liturgies such as Christmas, 5) to provide a way to handicap accessible restrooms, 6) to allow our church to be open for personal prayer whenever the parish office is open, 7) to showcase the rich history and heritage of St. John, and 8) to provide easy access to events at the parish center (receptions, children's liturgy of the word, funeral luncheons, after Mass socials, etc.), especially in winter months and inclement weather.
The firm, Covalle Group Architects, have drawn up the preliminary conceptual floor plans for Heritage Hall, after a few suggested revisions from members of the Building and Grounds Committee. They will be available for viewing at the townhall meeting in November (mentioned below) for those who want to see the initial possibilities for this gathering space and to offer feedback for further revisions.
With the need to fundraise for these major projects at the parish, the question becomes whether or not to conduct our own parish's capital campaign in conjunction with the diocesan campaign. To help answer that question, over this next month, the development firm that our Diocese of Lansing has hired for the "Witness to Hope" campaign will be conducting a feasibility study here at St. John. They will conduct interviews with about 15 to 20 of our active parishioners. We will also have a townhall meeting to explain what a combined diocesan and parish capital campaign would look like and to receive parishioner input. Queen of the Miraculous Medal and St. Rita in Clarklake have both decided it was a good idea to have a combined capital campaign for the improvement needs that they have.
Finally, I am excited to announce that about FIFTY of our parishioners have signed up to attend the "Called By Name" Diocesan Assembly on October 21 and 22! A number of them have taken that Friday off of work to make it possible! As seen by all the division and hurt in our world, the need to reach out to our loved ones and friends is great. This assembly will help all those who attend how to practically go about accompanying people to a life-changing relationship with Jesus and his Church. It is not too late to register! The main presenters are renowned throughout our country, so don't miss out! For more info and to register, go to www.calledbyname2016.org or call Todd Gale at our parish office.
Yours in Christ,
Fr. Chas