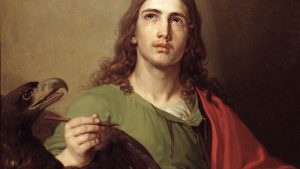 On the Feast of St. John the Evangelist, Fr. Chas wraps up our Kerygma homily series with "Response."  St. John the Evangelist, pray for us, that we may have the interior and exterior response needed to allow the Lord to heal and rescue us and then share Him with others!
Fr. Chas' Video Homily:
To find the complete Kerygma homily series, CLICK HERE.