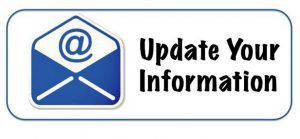 You may have heard that our parish has a new pastor, Father Chas, and how he wants to follow Pope Francis' advice and try to really get to know the folks in our parish.  Fr. Chas is having informal neighborhood get-togethers in parishioners homes that he's calling "fireside chats".
He would like to email you an email invitation for the one that is coming to your neighborhood, but to do so, we need to make sure we have your current email address in our Parish records.
You can send us your updated information online by going to the Update Membership page. Thank you for help us to save the cost of postage for each email we can send.
May God bless you!