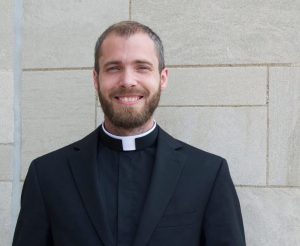 Happy Sunday! And a Happy Thanksgiving this upcoming Thursday.  In the spirit of making some light fun for us, I can't help but remind everyone to buckle up, as we are quickly walking into that funny circus tent which we like to call "the end of the year."  You know, that time of year when weeks sometimes feel like days (for those savoring every minute of vacation time) and days sometimes feel like weeks (for those awaiting the last day of school before Christmas break).
         It's the yearly five-week spectacle that used to include this strange day called Black Friday.  But now Black Friday has friends.  Small Business Saturday, Cyber Monday, and Giving Tuesday.  I say we start promoting a name for Wednesday and Thursday, who surely must be feeling left out.  I was thinking, "Sleep-In Wednesday" and "Breathe-Deep Thursday."  Anybody with me?!
       Here in Michigan, we have the added wildcard of our local end-of-the-year weather, whose only consistency seems to be its inconsistency.  I, for myself, happen to love the white fluffy stuff this time of year.  There is something that still enchants about snowstorms through the night and waking up to fresh snow.
        Thankfully, the end of the year is also filled with all the familiars that seem to withstand the winds of change.  Like the perennial ugly Christmas sweater.  And yuletide decorations in every store on November 1st, ha!  The soon-to-be-heard Christmas classics on the radio are guaranteed to include Bing Crosby's "White Christmas" and Nat King Cole's "The Christmas Song." Or, for those of us younger folks, Mariah Carey's "All I Want for Christmas is You."  Familiar classics in my own family tradition include pretty much every Christmas CD that Mannheim Steamroller has ever produced.
         Wherever we find ourselves in these final weeks of 2017, I hope we find ourselves eager to take a fresh breath of the "liturgical air," which is going out in high fashion next Sunday for the Solemnity of Jesus Christ, the King of the Universe, and coming in again brand new for the First Sunday of Advent on
December 3rd
.  This is when the "liturgical new year" officially begins.
          The repetitions of seasons and years, even in our sacred Christian liturgies, I think are one of God's great gifts of mercy.  They remind us that we move through life neither in the manner of a circle (always stuck revolving in the same place) nor in the manner of straight line (unable to hold on to what has passed).  We travel Homeward in the manner of a helix or a spring coil.  We come back around to the same starting point, but further along.  Which allows us to appreciate the past and revive familiar traditions, or else make peace with the changes that are here to stay.  We should be readying ourselves in the coming weeks for this next new leg of the journey.
           In the repetition of cycles, God lets us truly "start over again" from the beginning and make a new path that is at once familiar and also fresh.  We are a people who need both the security of what is memorable and the hope of what is joyfully brand new, still yet to come.  That's why God presents himself to us as the "Beauty ever ancient, ever new", in the words of St. Augustine.  He is both familiar to us—like the radio classic—and yet always ready to reveal something of Himself pristine and as-yet-unseen—like the gift wrapped under the tree.
           Some of us will sadly be celebrating this year's holidays for the first time without our loved one (I recall here the funerals I've celebrated with many of you over the past year).  Some others of us will joyfully be celebrating this year's holidays for the first time with a new loved one (I recall the many baptisms and several weddings I've celebrated, as well as my two new nieces Clare and Rosalyn who haven't yet turned 1!).  The yearly holidays of Thanksgiving, Christmas, and New Year especially highlight how we're a mixed bag of good memories and difficult memories.  In our midst walk the joyful and the suffering, the anxious and the hopeful.
           These last weeks of the year are as apt a time as any to practice the noble virtue of kindness at every turn in your encounters with others.  Some of them are walking easy, and some are walking under heavy burden.  Take with you Paul's words to the Ephesians and the Philippians: "Let no evil talk come out of your mouths, but only what is useful for building up, as there is need, so that your words may give grace for those who hear.  And do not grieve the Holy Spirit of God, in whom you were sealed for the day of redemption."  "Finally, beloved, whatever is true, whatever is honorable, whatever is just, whatever is pure, whatever is pleasing, whatever is commendable, if there is any excellence and if there is anything worthy of praise, think about these things."