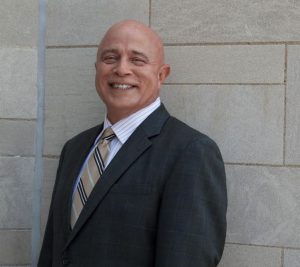 This article contains some very good news!  Because our mission as a parish has truly been in keeping with our patron, St. John the Evangelist, we are growing!  Fr. Chas Canoy has led the people of this church in a purposeful effort to execute the Great Commission, that is, to "Go, therefore, and make disciples of all nations."
To illustrate the point, from the first Sunday in Advent until today, we have had approximately 14% more people in the pews this year as compared to a year ago.  (I say approximately because one could say "But Christmas was on this day of the week this year" and "Palm Sunday was on spring break last year" and other calendar quirks that make inarguable numbers difficult.)  But basically, for every six people who were in a pew last year, there are seven this year.
That is most impressive.  Our parishioners are exhibiting the behavior of intentional disciples, or as Matthew Kelly says, "dynamic Catholics," and the results speak for themselves.
These numbers add to the responsibilities of our committed staff, and they are shouldering them with a great deal of joy because serving Jesus and His Church is what we were all created to do.
We also just completed a phenomenal Witness to Hope campaign.  Our goal was $2,000,000, and you have pledged nearly $2.5 million.  Our collection, however, has not kept pace with budget. We are about $45,000 in the hole in this fiscal year.
Don't stop reading!  This isn't going to be what you think.
So, what can we as the Body of Christ do to further strengthen our parish efforts? Treasure is only one part of "time, talent, and treasure." And so, without adding more staff to fill our growing needs, what I'd like to do is ask you to offer some portion of your time and talents that would help support the staff we do have.
Do you have a particular skill, a particular charism that you would be willing to share?  Calling on Matthew Kelly again tells us that all available data indicates that 90% of the volunteer hours in a Catholic church are performed by 7% of the parishioners.  Move that number to only 8%, and that gives us a 14% increase (see the number above!) in those volunteer hours.
Perhaps you are skilled at
Serving the needs of people who call the parish
Organizing special programs or pilgrimages
Clerical duties
Minor maintenance
Gardening and lawn care
Taking Communion to shut-ins
Tidying the church
Whether you can give a couple of hours each week, or each month, or even a couple each day, you can make a difference in people's lives.  You will be able to see that difference every day.  You will also have the opportunity to improve your prayer life and grow in your faith.  We pray daily as a team, Mass happens daily, and the church is right next door if you want one-on-one time with the Lord.
With the recent announcement that Fr. Brian is headed to Lumen Christi, this need will inevitably grow.  (He does a lot of things above and beyond being a priest.  He has skills.)
We will welcome you with open arms no matter how God calls you to respond.  There might even be things that you could do from the comfort of your home.  Please prayerfully consider the need and call me in the office.