88 people squeezed into the first night of our five week ALPHA Course at the Grand River Brewery last Tuesday! We had room for 77 folks, and were able to add another 11 for a packed house. John Burtka and his top-notch staff were perfect hosts, serving up delicious food and warm hospitality for the evening. The new Alpha Film Series videos were given THUMBS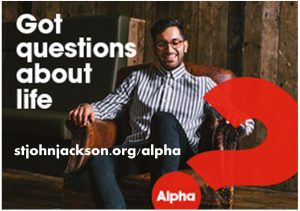 UP by everyone I spoke with. The table conversations were lively, animated and engaging. How exciting for our fourth run of the Alpha Course.
At this stage, if you have not made reservations, the event is SOLD OUT; however if you want to risk it, you could drop in and see if there are some "no-shows" for the evening. There may be an empty seat or two. We will definitely begin plans for the next Alpha soon!
If you would like to watch the first episode that we saw Tuesday night, it is hosted on the Alpha website! CLICK HERE