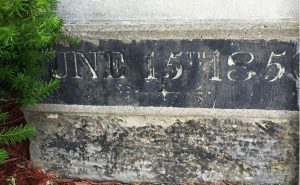 Today is the 161st anniversary of the laying of the cornerstone of the St. John Church, the oldest Catholic church in Jackson and in the entire Diocese of Lansing!
Thank you, Lord, for all that you have accomplished through your church!
"So then you are no longer strangers and aliens, but you are fellow citizens with the saints and members of the household of God, 20 built on the foundation of the apostles and prophets, Christ Jesus himself being the cornerstone" (Ephesians 2:19-20).